Today's customers have more information at their fingertips than ever before. More data was created over the past three years than in the entire history of mankind. But without insight, that information can be confusing and downright overwhelming. Marketers always strive to improve customer experience through a clear and concise offer that created a compelling reason to buy.
At the recent IBM World of Watson, I heard firsthand from marketers and data scientists how Cognitive Marketing and Artificial Intelligence can improve customer experience. Just look at how recently acquired Expert Personal Shopper (XPS), a platform, and bot, that holds conversations with people online to help figure out what they need to buy, and to help them buy it. The North Face and 1-800-Flowers each have deployed XPS connected with Watson on their websites to better educate customers on available products that best fit their needs.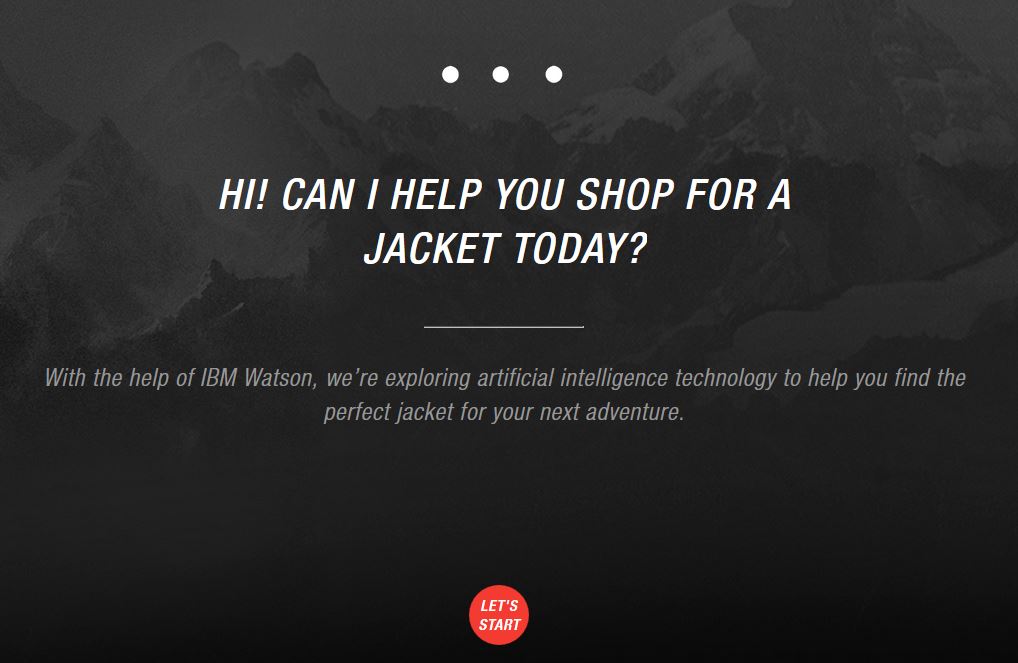 During an exercise with fellow IBM Influencers and Futurists, our team built out a weather-initiated scenario where cognitive learning, weather information and Watson could benefit customers and marketers alike. In the case of The North Face, as a customer is made aware of shifting weather patterns they could inquire of The North Face as to the most appropriate raincoat or cold weather jacket to buy ahead of the season. Cal Bouchard, VP of Digital Commerce and Experience for The North Face, states that 80% of customers intend to use this tool again.
As this technology is expanded and adopted by home improvement stores, customers could educate themselves as to the best way to prep their home in advance of approaching severe weather like hurricanes or blizzards. Mobile apps with augmented reality features would allow customers to record images and measurements of their home which would allow orders to be picked, prepped and ready at the store to alert staff to have it waiting when you pull into the parking lot. Because all of your past purchases are recorded in the database, if the storm caused damage cognitive learning would be able to recommend replacement purchases based on knowledge of whether your house had wind or rain damage derived from location, further weather information and dark data accumulated from social posts from people like you and near you. If necessary, those AR photos could help process an insurance claim. And when connected with Google Earth your roofer or window contractor will be able to estimate damage and repair needs.
That's just a piece of the magic that will come from AI and machine learning technology. But all of these abilities don't come at the push of a button, they come with the right team and the training to allow them to do the work. At DMA, I see every day the benefits our members receive when their marketing staff gets trained on new tech and functionality. It takes wise leadership to know that strategic investment in employees will bring incredible gains to their team.
The question is: do you have a plan to get your company in the AI game?
~ Neil O'Keefe is The Data & Marketing Association's SVP of CRM & Member Engagement
The post Educate marketers and their customers appeared first on THINK Marketing.
Powered by WPeMatico